Whether an experienced walker or someone who just loves to amble and enjoy the countryside, Llandeilo and the surrounding area - steeped in history, legend and heritage, is just the place to explore. We've pulled together some of our favourite walks within driving distance which we know you'll thoroughly enjoy.
Carreg Cennen Castle
Length 1.1 km - Elevation gain 48 m - Route type: Out & Back
Carreg Cennen Castle near Llandeilo Wales. Spectacular setting with fantastic views across the west side of the Brecon Beacons with the Beacon Way passing next to this stunning castle. There is an entrance fee to enter the castle and it is closed after dark, or you may wish to admire it from the outside and take it in its natural setting and how incredible a fear of architecture it must have been to construct such a building.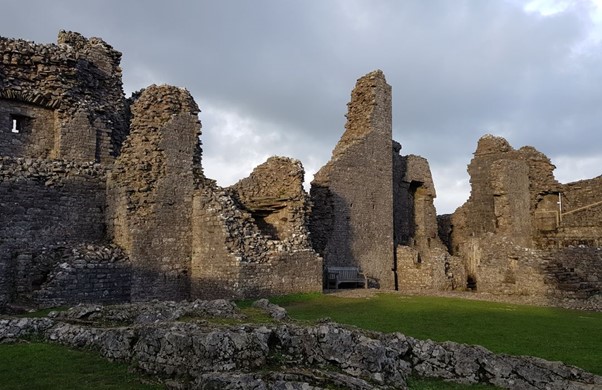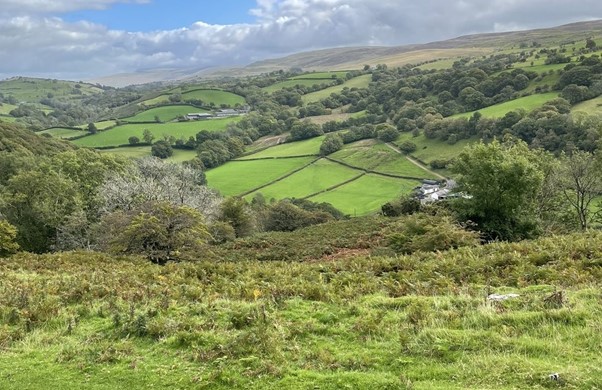 Carreg Cennen Castle Circular
Length 7.7 km - Elevation gain 317 m - Route type: Circular
An excellent walk! Very easy to follow and to be trekking through great for dogs if you don't mind keeping them on the lead as there are sheep everywhere! Very up and down so reasonably challenging. Maybe not one for a wet day as the tracks may become a bit slippery. The views of the exceptional castle and the Brecon Beacons are truly magnificent.
Enjoy reconnecting with nature!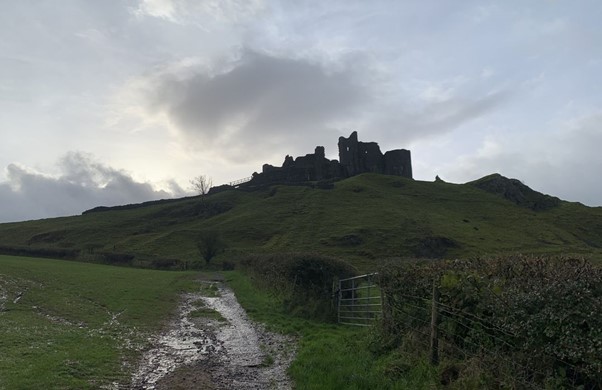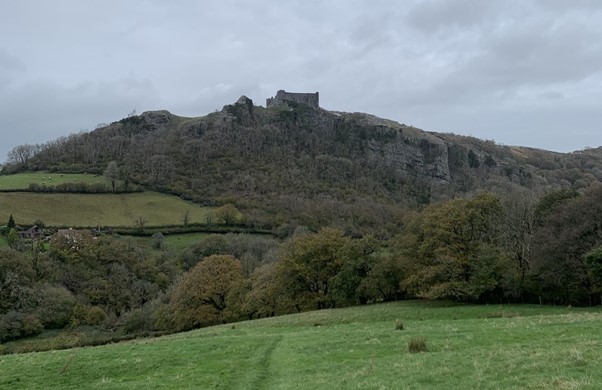 Dinefwr Castle Circular
Length 3.9 km - Elevation gain 96 m - Route type: Circular
There are multiple trail options here. The trail starts at Newton house where you can experience a piece of history. As you walk around the woodland you will see an old ice house and wooden sculptures and carvings hidden in the woods. As you leave the forest you will walk across the pond of reflections and across the bog boardwalk. You can cross a bluebell meadow in the castle woods and climb up to Dinefwr castle to see fantastic views.
This is a local gem.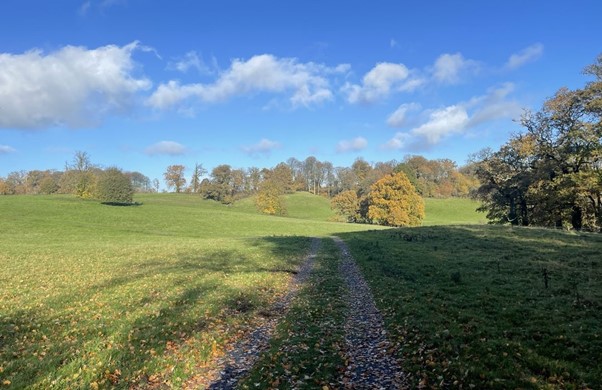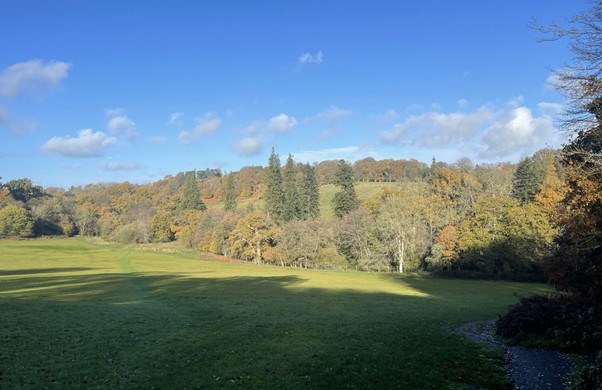 Garn Goch Iron Age Hill Fort
Length 3.7 km - Elevation gain - 119 m - Route type: Circular
A particularly striking example and one of the largest iron age hill forts in Wales can be found in the west of the Brecon Beacons National Park impressively located on a hilltop whose presence dominates the surrounding countryside. This walk travels through the hill fort with its massive stone defences and also offers excellent views of the surrounding hills.
Carreg Cennen Castle and Llygad Llwchwr Circular
Length 6.1 km - Elevation gain 268 m - Route type: Circular
This route takes in a mix of historic and natural sights as you make your way around. Starting at Carreg Cennan Castle, wander through the ruined remains of this imposing 12th-century castle with its rich history and stories. The trail then loops through the countryside offering great views on a clear day and passing the source of the River Loughor.
Please check admission times and prices before heading out. Care should also be taken on the rougher sections of this route, appropriate footwear is required.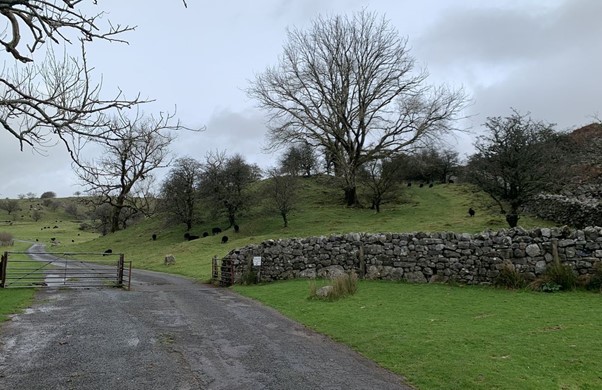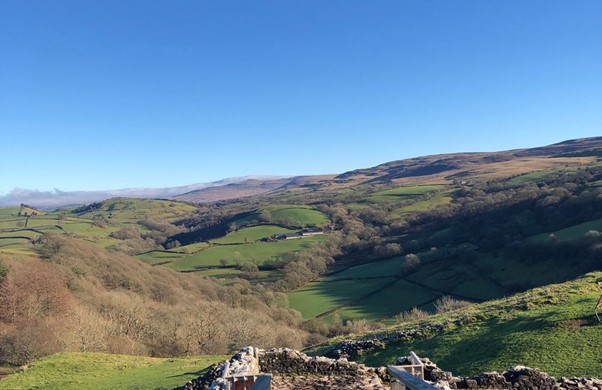 Dinefwr Park Walk
Length 3.9 km - Elevation gain 106 m - Route type: Circular
This is a beautiful short walk and a great area to have a picnic with a view. You can expect to see sheep and horses but also possibly deer and other wild animals.
You will pass Dinefwr Castle, a 12th-century castle that sits perched on a hilltop above the Tywi Valley. Lord Rhys was the ruler of the ancient south Wales kingdom of Deheubarth and had possession of it in the 12th century. He brought peace to the region allowing for Welsh culture to flourish. There is still much left to explore among the ruins and within the park. It is a great one for kids to enjoy the outdoors and bit of history.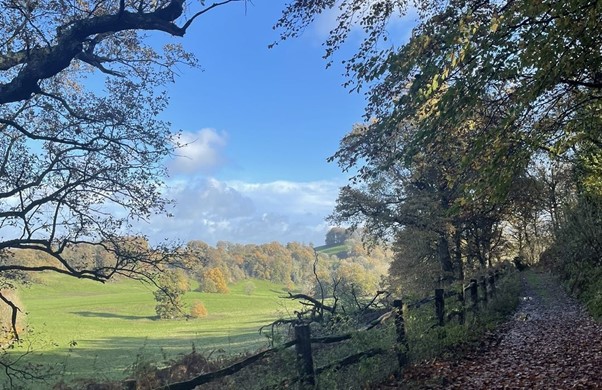 St Tyfi's Church Loop
Length 5.0 km - Elevation gain 168 m - Route type: Circular
This trail offers a lovely walk through the Dinefwr estate. Start the walk through the browns woods link across to the castle woods via the bog boardwalk and make your way to the castle woods. You will then find the secluded St Tyfi's Church, an absolutely stunning setting surrounded by history and wildlife. Enjoy!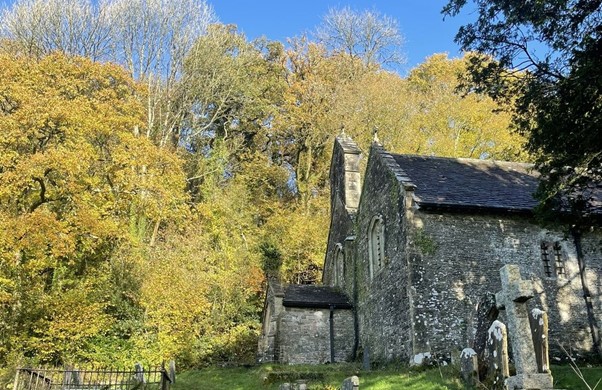 Get in Touch
Our friendly and helpful team are waiting to answer any queries you may have or take your booking.