At the Plough we strive to make every effort to protect our environment. Sitting within the Brecon Beacons National Park designated to conserve the very landscape which we all love and enjoy, we feel that it is especially important that our team makes every effort to take a green stance within the business.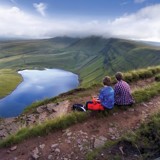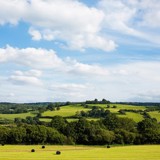 We monitor the use of energy and water and have installed a number of efficiency improvements ensuring that our energy usage is monitored, with heating thermostats fitted to our radiators, and encourage the re-use of towels by guests.
We monitor our carbon footprint closely, and are especially keen to source from local suppliers wherever possible, keeping our food miles as low as we can, and ensuring at the same time that you, the customer have the very best ingredients served on your plate!  
All plastics, glass and paper are recycled and collected for segregation and onward recycling off site. We use a cardboard compactor to break down our packaging, ensuring that as much as possible is kept dry which allows us to have a higher than average cardboard recycling rate.  
Over and above legislative compliance the business underwent a rigorous audit by WRAP Cymru to review all of our environmental practices, and hold a Green Dragon Level II award.
Get in Touch
Our friendly and helpful team are waiting to answer any queries you may have or take your booking.