Explore "Archwilio" In and Around Carmarthenshire & Brecon Beacons
The Plough is set in the most  beautiful Towy Valley just at the edge of the Brecon Beacons and its National Park. Surrounded by Castles and country houses, with the National Botanic Garden of Wales and Aberglasney House only minutes away, the hotel is well situated to fire up some great days of exploring!  
The town of Llandeilo is a short stroll from the hotel - a superb market town hosting great eateries, antique shops and lots of up market boutiques and gift shops.
It's also the home of the award winning Heavenly ice cream which is simply scrumptious.  
Our guests love to cycle, walk and explore – we've given a little guidance on each aspect below, but for all your visit needs our team at Reception are more than happy to answer any questions.
The information area in reception is well stocked with leaflets, maps and booklets for both Carmarthenshire and Brecon Beacons, ensuring you are well informed for a great day out.   
You don't have to think of adventure of high adrenalin jumping off cliffs, surfing and so forth as an adventure... it can be anything, just something new to you.
At The Plough we've certainly got the recipe for a great food and drink adventure, a river adventure or even a romantic adventure.  Whatever you choose there's plenty to do in the wonderful Towy Valley.  Come and play!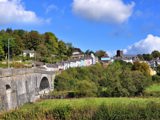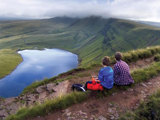 Get in Touch
Our friendly and helpful team are waiting to answer any queries you may have or take your booking.