We are continuing to offer our extensive takeaway menu for you to enjoy The Plough at Home.   
Takeaway available 7 days per week
Monday to Saturday 12pm to 9pm.  Sunday Lunch Collection between 11.30am and 12.30pm.
To place an order call us on 01558 823431 between 10am and 8pm 
All orders must be paid in full at the time of ordering.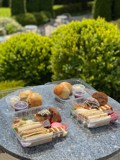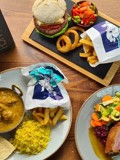 Get in Touch
Our friendly and helpful team are waiting to answer any queries you may have or take your booking.