Think out of the box Recipe - The Plough + Spooky Magic and Creepy tours = GHOSTLY ADVENTURE!
Nick Brunger of the Spooky Magic Company, offers a range of totally quirky adventures, which are unique, out of the ordinary, and well, simply splendiferous! Suitable for all ages, this spooky adventure was voted 'Visitor Experience of the Year' in the Carmarthenshire Tourism Awards.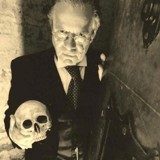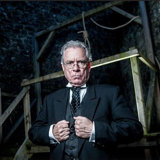 Option 1 - Creepy Carmarthen
The Spooky Town Tour
Join Nick on a CREEPY CARMARTHEN – THE SPOOKY TOWN TOUR, a 16 mile drive from The Plough. The tour gives a unique fusion of local history and magic, combining real events from the town's historic past with experiments in mind-reading and ESP. The spooky town tour is suitable for everyone with an enquiring mind and an interest in the past. But not – as they say – for those of a nervous disposition!! 

Cost: £7.50/head, £5.00 concessions and £23.00 for a family ticket (2 adults and up to three children). 
Please note: Generally you would join in with other members of the public on this tour, however if you wish your own bespoke private tour this is available at a charge of £90.00, for up to 20 people. 

Timings: This tour lasts approximately 1 hr 15 minutes. Tours take place every Wednesday at 7 pm if you wished to join a group. Creepy Carmarthen meets outside the Guildhall. Tours run from Easter to the end of September.
Option 2 – Corporate / Group Bookings Only
Strange Tales From The Darker Side!!
A performance of magic and storytelling – unsettling stories each illustrated with a magic/mind reading trick – think Derren Brown! On site activity at The Plough suitable for groups/associations/corporate events 

Cost: Minimum numbers 20 @ £10.00/head Maximum numbers 100. 
Website: www.creepycarmarthen.co.uk
Tel: 01267 231557
Email: nick.brunger@gmail.com 
Drive to: The Guildhall, Carmarthen
Get in Touch
Our friendly and helpful team are waiting to answer any queries you may have or take your booking.