The Welsh National Wedding Awards are open for nominations!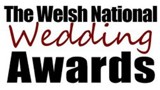 Its that time of year again... The JR Welsh-National Wedding Awards are upon us. The Plough has won this award back in 2014 and 2015 and we were shortlisted for 2016, we would very much like to get our winning streak back for this prestigious award, so we are calling for all our Brides and Grooms and their wedding parties to Click on the link below and vote for us. Region 3.
http://www.welshnationalweddingawards.co.uk/2017
Thank you all in advance for your votes.
Get in Touch
Our friendly and helpful team are waiting to answer any queries you may have or take your booking.